Who else is going to Pittsburgh International Raceway for the 2023 NASA Championships 7-10 September?
So far it's me against Corvettes and Camaros in TT2.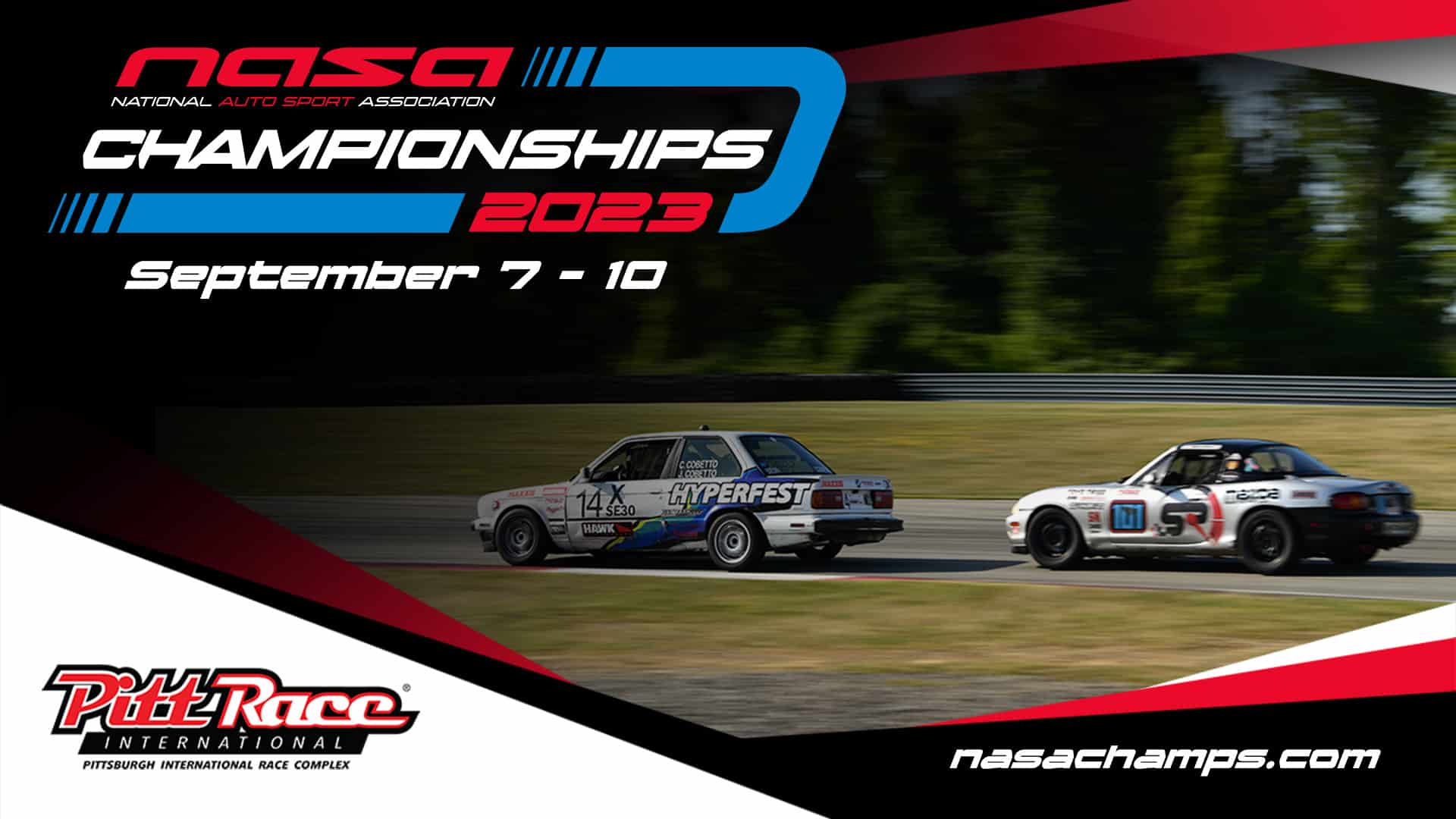 Introduction Everything You Wanted to Know About NASA Championships Learn More About NASA Championships Launched in 2006, the NASA Championships is one of the marquee events of the National Auto Sport Association. The Championship event provides NASA racers around the country the definitive...

drivenasa.com